The Art and Science of Success Strategies: Mind Over Matters.
MentorPath® is a unique system created by David Krueger, M.D. that is designed for your success, honed by over three decades of helping executives and professionals create strategies to master changes of mind, brain, and behavior to make changes that last.
Implement psychology and neuroscience research to change belief, behavior and performance
Break through your Glass Ceiling to achieve greater purpose, passion, and profits
Master states of mind to regulate optimum success
Demystify and defuse obstacles to achieve and sustain success
Acquire mind and brain tools to enhance self-awareness, mindfulness, and enhanced performance
Learn the choice architecture to create new money, leadership, and wellness stories
David Krueger, M.D., as an Executive Mentor Coach, has uniquely integrated psychology, neuroscience, and quantum physics with strategic coaching as a proven system for measurable improvements in productivity and performance. Clients learn how to apply human dynamics, psychology, and neuroscience to create essential transformations of their life, money, career, relationship, and wellness stories that will make a difference for the rest of their lives.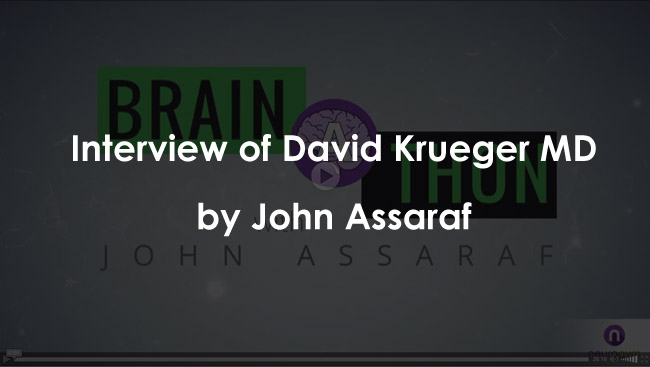 Winning the Game of Money Program
A comprehensive brain retraining program by John Assaraf.
Money Program
Your New Money Story®: Roadmap for Money Mastery
5 seminars by David Krueger, MD, pdf or CDs plus Workbook
www.NewMoneyStory.com
MIND AND BRAIN NEUROMASTERY

The Art and Neuroscience of Success Strategies

5 Seminars on Change, Money, Wellness, Mindset, and Neuromarketing

www.NeuroMentor.com
LATEST NEWS FROM DAVID KRUEGER, M.D
Exploring New Territory to Write the
Next Chapter of Your Life or Business Story
Shatter Your Money Glass Ceiling: Rewrite Your Money Story
An Interview With David Krueger, MD, author of The Secret Language Of Money